Hotter Futures for Cities Escalates
Plexus Institute's archives of Complexity Matters Posts offer valuable insights into the most pressing issues confronting our world and society. We will continue to link current knowledge, work and thinking in new posts, conversations, projects  emerging throughout the Network.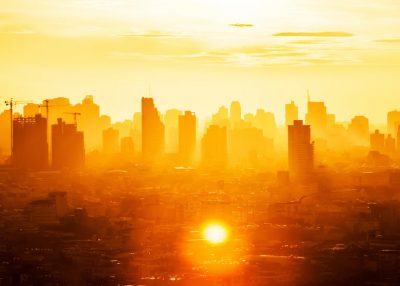 During the first half of  2011,  Tornados devastated Joplin, Missouri, and Tuscaloosa Alabama. Deadly storms have smashed through Arkansas, Oklahoma and Kansas, severe droughts have parched the Southwest, record wildfires burned in Texas, and disastrous flooding has inundated communities along the Mississippi. Global warming at work?
Environmentalist Bill McKibben's writes with painful irony in his Washington Post column about our failure to heed nature's warnings.Climate scientists have been predicting for years that rising temperatures bring more extreme weather-dangerous storms, hurricanes, tornados, and coastal flooding from rising sea levels as well as more dustbowls, scorched earth and failed harvests.
But climate change skeptics say extremes have always existed, they're part of natural cycles and have nothing to do with human activity or greenhouse gasses. The House of Representatives recently defeated a resolution that included an assertion that climate change is largely caused by human activity. And The Washington Times reported this week that House Majority Leader Eric Cantor said there would be no emergency aid for Joplin unless budget cuts elsewhere balanced the cost.
While partisans argue, some local planners are focusing on innovative ways adapt to possible futures and build in resilience to meet the unexpected.
Since 2006, Chicago has been planning for a hotter, wetter future. A New York Times story by Leslie Kaufman reports that by the end of this century, Chicago, still famous for bitterly cold winters, will feel more like Baton Rouge. The Los Angeles Times reports that politically conservative Newport Beach, where local officials once scoffed at climate change, is now working to protect the community against a rising sea, and several California coastal cities are building wetland buffers, levees and seawalls, and planning fortifications for harbors and waterfront buildings.
For most of the last century, Kaufman's story says, Chicago had fewer than 15 days a year when the temperature exceeded 90 degrees F.; by the end of this century Chicago can expect about 72 days that hot. And by 2070, the city may have 35 percent more precipitation in winter and spring, 20 percent less in summer, and a new plant hardiness zone similar to Alabama's.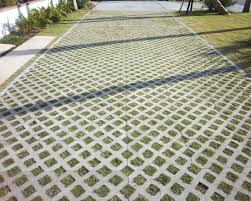 A risk assessment firm warned heat-related deaths could reach 1,200 annually and increasingly fluctuating thaws and freezes would damage building exteriors and infrastructure. That would mean potholes everywhere and a burgeoning termite population boring into wooden structures.
The city's climate action website describes plans to reduce trash volume, recycle more tons of paper, and reduce carbon emissions. A paved space now account for 40 percent of the city's surface and flooding is already a problem. The Times story and city website describe new permeable pavers, a weave of pavement that lets 80 percent of the water seep through to the ground below. Absorbent grasses are being planted, and more green roofs are being created. In some places underground storage tanks will collect seepage to use later to water plants in dry periods. More air conditioning will be installed in apartments and schools, and thoroughfares are being designed to increase pedestrian and bicycle traffic. An electric car infrastructure is planned.
The city will plant more trees to increase shade and improve air quality. But the huge shade-producing Norway maple and abundant ash trees will be replaced with bald cypress and swamp white oak, trees that grow well in warm climates with dry summers. Already traditional Northeastern trees, including the white oak, the state tree of Illinois, are deteriorating and may become extinct from the region incoming decades.
Originally written By Prucia Buscell, Thursday, May 26, 2011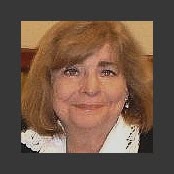 Prucia Buscell, longtime Plexus Catalyst, writer and editor, will be focusing on the critically important topic of Environmental Complexity. In a series of blog posts and online discussions Plexus Institute will explore how earth's diverse natural, climate and human ecosystems are part of an interconnected and  dramatically shifting complex adaptive system that is now operating "at the edge of chaos." Watch for announcements, subscribe to our newsletter or contact Prucia at prucia@gmail.com  for more information, to contribute content or to become involved in events.