COMPLEXITY WORKS FOR COMPLEX ENVIRONMENTS
Whether you are interested in better understanding how to think about and apply principles of complexity
in your work or you have a project that would benefit from seeking different perspectives and approaches.
Plexus Institute has the community, resources and programs to help you.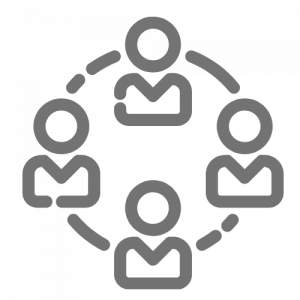 Sharing relevant knowledge and insights, from formal and informal conversations to the publication of research, papers and stories focused on applied principles of complexity across the professional, scientific and academic fields, encourages learning about complexity.
At Plexus Institute engaging with complexity often begins with inquiry and conversation.  Our current and archived conversations, podcasts,  content  and activities link "real life" experiences to the understanding, advancement and diffusion of ideas and practices rooted in the principles of complexity.
INSPIRED BY EXCELLENCE & INNOVATION
Plexus has a track record of setting the conditions to foster new ideas, connections and experiments that build on diverse perspectives in applying principles of complexity to everyday work environments. Network members and Partners, continue to explore and find opportunities to design and pilot new concepts, models, applications, tools and programs.
CURRENT POSTS
admin
Wilson Speaks on Complexity The first thing that must be said of Edward O. Wilson is that he is a [...]
admin
ComPlexus podcast, host Bruce Waltuck is joined by a true pioneer in the field of seeking meaningful insights in complex human [...]
admin
Vital Capacities and the Prospects for Thriving Together If our response to the Covid pandemic had been creation of a system [...]