Your generous contribution can be made easily with an
online donation of your choosing.
A special $300 deduction for people who take the standard deduction, rather than itemizing their deductions was enacted as part of the Coronavirus Aid, Relief and Economic Security (CARES) Act.  This means that individual taxpayers can claim an "above-the-line" deduction of up to $300 for cash donations made to charity during 2020. This means the deduction lowers both adjusted gross income and taxable income – translating into tax savings for those making donations to qualifying tax-exempt organizations.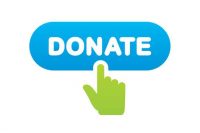 Plexus remains focused on developing innovative approaches to address the most pressing issues facing society. Your philanthropic gift to Plexus Institute helps bring about changes to the way any organization or community thinks about how they connect to each other and the world around them.
Contact us if you have questions about donations. All donations are tax-deductible to the extent allowed by law.