Age in the Classroom: Keep it Uniform or Mix it UP?
Multi-age classrooms, often used today in programs for students whose special needs result from disabilities or advancement, began for practical rather than philosophical reasons.
Through much of the Nineteenth Century and earlier, one-room school houses served communities across the country.  Youngsters of all ages, abilities and knowledge levels who lived within walking distance of the school came together under the guidance of a teacher who was expected to impart the three Rs in addition to morals and manners.  Teachers, whose education level varied, were also expected to start the stove in cold weather, maintain order, keep the facilities clean and tidy and perhaps even make curtains if sunlight was too bright.  Books and other resources were often scarce, and older kids helped younger kids.   Memorization dominated instruction.   The building itself was often a community center of sorts, where people gathered for holiday celebrations, lectures, debates, church suppers and spelling bees.
As the Twentieth Century approached, economic development, immigration and large population increases brought changes. Faced with the need to educate large numbers of children, educators, administrators and politicians over many decades imposed new standards for instruction and formal training for teachers.  The one room school was replaced by a graded, curriculum-centered approach to education, in which students were assigned to classes on the basis of their age and expected level of development.  The system was efficient and generally considered fair.  But education is never static, and theorists seeking a more socially natural, child-centered, environment for learning, began looking toward multi-aged groupings.  In Montessori schools, based on the child development philosophy of Italian physician and educator Maria Montessori, typical classrooms have children with a three year age span.
According to the Center for Evaluation & Education Policy, the movement for multi-age classrooms in the U.S. peaked in the 1990s.  The Kentucky Educational Reform Act in 1990 embraced the concept, and multi-age initiatives flourished in Michigan in the mid 1990s. Advocates stressed benefits that included social and emotional growth as older student helped their younger peers, and as the younger children grew into their own roles as helpers.  Project-based work would encourage focus and collaboration.  Youngsters who had the same teachers and classmates for two or three years would develop a strong sense of continuity and security.  In environments where teachers, children and their families knew each other well, parent involvement would increase and school-family cooperation would blossom. A CEEP report cites several small studies that support benefits of mixed age groupings.  The report also notes that teachers need new skills, such as facilitation capacities, and different educational materials for multi-age groups. Further, little consensus exist on the best multi-age management strategies.
In recent years, multi-aged groupings have become less feasible because of grade level standards and testing requirements, starting with the No child Left Behind Act, the Every Child Succeeds Act, and the Common Core educational standards initiative. Grade level curriculum-based testing and evaluation requirements have influenced classrooms lessons across the country as teachers have faced intensified pressure to prepare students for specific achievements for each age and grade.
Why are multi-age classrooms an anomaly in the U.S.?
Multi-age classrooms remain an anomaly in the U.S., though some parents and educators still think it is illogical to sort children by birthday. A March, 2019, story on Chalkbeat.org, the educational news website, reports that the Detroit Board of Education has approved a "wall to wall" all- Montessori public multi-age k-8 school and is considering other multi-age initiatives in city schools.  An Atlantic story by Stuart Miller tells how multi-age classrooms are working in a few middle schools and high schools.  At the Francis W. Parker Charter Essential School in Devens, MA, grades 7 through 12 are separated into three divisions, with each division blending students from two grades.  At the Fannie Lou Hamer Freedom High School, a public school in The Bronx, NY,  9th and 10th grade students are merged, but students return to traditional structure for their junior and senior years.  Miller quotes students and teachers who laud social and personal development gains. A math teacher says well-designed instruction in algebra and geometry in his blended class helps students grasp connections between the two subjects.  Fannie Lou Hamer High School has received awards from the National Education Policy Center and the Center for Reform of School Systems.
A writer for The Spoke, Early Childhood Australia's blog, believes multi age learning experiences improve  children's  academic capacities as well as developing their maturity, empathy and effective decision making.
Miller, writing in the Atlantic, and the CEEP report, say educators and the public might be more receptive to multi-age education if more research explored the claims of the proponents.  Much existing research is decades old, based on small samples, and includes rural schools that may have multi-age classes for economic rather than philosophical reasons. Further, multi-age can mean two or three years, or four or five years, depending on the school. Miller quotes Sandra Stone, consultant and author of the 2004 book Creating the Multiage Classroom, as saying the dearth of recent research results from current research emphasis on testing and curriculum.
---
Curious? Read an essay by Peter A. Barnard, Why Schools Fail the Complexity Test, and What they Need to Do to Pass it, one of the Plexus Catalyzing Stories.  Barnard tells what happened at a UK secondary school after the institution of multi-age home rooms where students spent 20 minutes a day with special tutors.  That one small change, he writes, produced profound and wide-ranging impact.
---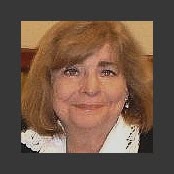 Contributed by Prucia Buscell, a freelance writer and editor who was  formerly communications director at Plexus Institute. Before joining Plexus in 2001, she was a newspaper reporter and copy editor. Prucia can be contacted at prucia@gmail.com