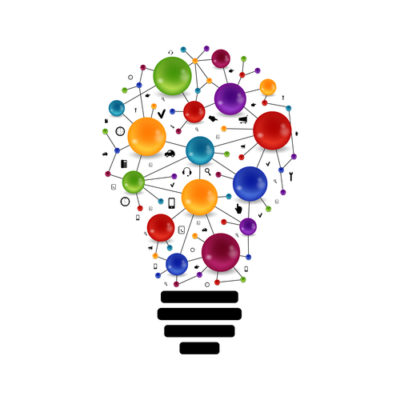 Connect to a global Network!
Partner with Plexus to share conferences and other opportunities that are shaping the future of how Applied Complexity is changing systems everywhere!
What's Your Idea?
Sharing the work, research, and practices emerging in the Plexus Network is one way we demonstrate the value and application of Complexity Thinking. As our collaborations and partnerships with organizations and conferences expand, a number of interesting opportunities are opening up  to members of the Plexus Network.
Conferences & Presenting Opportunities
11th International Social Innovation Research Conference
​ISIRC is the world's leading interdisciplinary social innovation research conference. Complexity Thinking and Social Innovation have become important partners when global challenges are recognized as "wicked problems" that benefit from complexity informed "solutions." Join Dr Sharon Zivkovic, Co-chair of the ISIRC Social Innovation and Complexity Stream who is reaching out to the Plexus Network for papers and participation  for the 2019 International Social Innovation Research Conference (ISIRC). This will be the third year in a row that ISIRC has included a complexity stream that focuses on the role of complexity theory for social innovation.   Read More
3rd International Conference  Complexity And Policy Studies (CAPS 2019 )
Research and Practice for Social Good in a Complex World​
The CAPS 2019 conference will showcase participants who aim for social good and incorporate complex systems thinking into their research and practice. Ongoing, non-linear interactions between a diverse set of participants in a policy-focused co-working space will be at the center of the conference experience. The organizers hope for the emergence of unpredictable and desirable system-wide patterns. Read More
"Systems Innovation 2019" March 30 – 31 Barcelona, Spain
Systems Innovation 2019 is Complexity Labs first conference on the topics of Complexity Thinking & Systems Change.  taking place in Barcelona at the end of March 2019. The conference is designed as an open and emergent forum for those organizations and individuals applying complexity and systems thinking in various areas of economy, society, technology or environment towards enabling systems innovation and change. It is essential for anyone who feels that complexity or systems thinking is central to what they do and wishes to engage with peer organizations and individuals in open discussion and ideas exchange.
The event will bring together up to 10-20 organizations and some 100-150 individual participants, for an active weekend of presentations, panel discussions and brainstorming sessions on applying the ideas of complexity and systems thinking. The forum will be an opportunity to meet and exchange ideas and perspectives with others in an open space, to foster collaboration and awareness across the community, to hear from our speakers and brainstorm on specific issues of interest to participants.