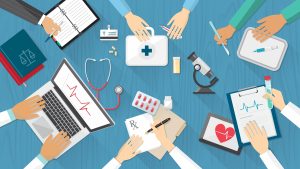 Plexus Institute has been a leader in addressing the complex issues that exist in the healthcare field. You may also subscribe to the Healthcare PlexusCall podcast on
iTunes
Healthcare PlexusCall
Wednesday, October 21, 2015, 1-2 pm ET
Topic: Tension: The Key to Creativity?
Guest: Mary Uhl-Bien
Many organizations, in healthcare and other fields, report ongoing tension between administrative leaders and frontline staff who would like to be more engaged, creative, entrepreneurial. Could this possibly be a good thing?
Mary Uhl-Bien and her colleagues have been exploring complexity leadership, and their research findings about the role of tension in creativity are changing their thinking. Please join this conversation about culture change, social engagement, creativity and innovation—including some simple practices to use in your own work.