Widening the Circles Around Healthcare
August 22, 2018 @ 1:00 pm

-

2:00 pm

EDT
Plexus Network members have deep roots in the broad field of healthcare — from seeking new insights into the delivery of healthcare, to developing effective practices to reduce infections, the topic of healthcare benefits from the rigor and creativity of complexity thinking.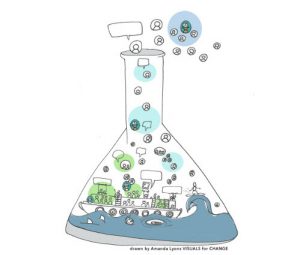 Catalyst Mike Taylor is launching a Project Circle for Healthcare, called "The Commons" where 21st-century health challenges can be evaluated and addressed through the practice of complexity thinking — breaking free of constraints inherent in traditional disciplines and professions. This initiative has the potential to engage large groups of people in a self-organized process that would improve global health through digital interaction The Commons platform would allow participants to see the direct impact of individual and collective choices on local and global ecosystems/environments.
Initial engagements will explore how understanding the influence of social environment on individual behavior can influence social change.  As systems and complexity sciences build adaptive interdisciplinary approaches for the healthcare fields, Plexus offers a unique opportunity for providers, researchers, innovators and practitioners in the broadening health ecosystem to meet and engage with complexity thinking.  The Commons invites professionals from the social, environmental, game design, prevention, educational, organizational, finance and policy domains to share their experiences, build new relationships and develop viable projects.
Wednesday, August 22, 2018
1:00 – 2:00 pm ET
Join URL: https://zoom.us/j/168584337
Share This Story, Choose Your Platform!