Why REAL Dialogue is Generative (Plexus Pop-Up Conversation)
May 1, 2018 @ 1:00 pm

-

2:00 pm

EDT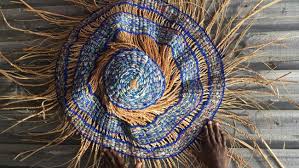 The "differences that make a difference" are often a combination of intentional design and emergent experience. Truly transformative learning has often been equated with high touch, in person, and small groups experiences, where people have an opportunity to spend time together in community and experience new ways of being together.  How can this kind of experience be created and delivered online? This is the idea behind Sutra www.sutra.co, a platform that focuses on what the users experience is first and foremost. Dialogue based experiences that involve deep listening, presence, holding space, and a willingness to be vulnerable are at the core of every program and learning engagement with Sutra.
Sutra means "thread of knowledge" in Sanskrit. In Eastern Philosophy, knowledge is often passed down through short verses known as sutras. This process weaves a web of connection that supports the transmission of deep wisdom and understanding through direct experience and dialogue.
Sutra was started by husband and wife team Natasha Sell and Lorenz Sell after years of actively researching how communities function. Their work explored ways to connect people within communities to share knowledge and resources, particularly around work. Through a journey of extended iteration and testing, they began to see how learning together can be a deep community building experience. Join Lorenz Sell, the co-founder of Sutra for a REAL Dialogue on Generative Engagement.
May 1, 2018
1:00 pm – 2:00 pm (Eastern)
Join the conversation on Zoom at  https://zoom.us/j/168584337
Share This Story, Choose Your Platform!