Liberating Structures: The App (Pop-Up Conversation)
November 17, 2017 @ 8:00 am

-

9:00 am

EST
Guests: Henri Lipmanowicz and Keith McCandless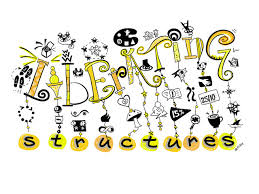 Liberating Structures has been part of the Plexus ecosystem since 2002 when Keith McCandless and Henri Lipmanowicz  together developed this tool and practice of engaging everyone.  for  Liberating Structures. Now there an App which brings the menu of Liberating Structures to your fingertips. The App is free and can be downloaded from the Apple App Store or Google Play by searching for Liberating Structures.
Join a Plexus Call on Zoom to meet the creators and discover new ways to use LIberating Sturctures in your thinking and work.   To join the PlexusCall on Zoom at 1 PM ET, 10 AM PT, click on the link in your web browser or mobile device. https://zoom.us/j/151359911
Keith McCandless and Henri Lipmanowicz  met while serving on the Scientific Advisory Board of the Plexus Institute. They shared a hunch that complexity science had practical applications and could be accessible to everyone.  Keith's interest in transformational learning and planning methods clicked with Henri's business acumen as they fielded early prototypes. Over the years, their work has grown into a powerful repertoire for people making change.  They have cut across academic disciplines, tapped spiritual practices, roamed the planet, and deepened scientific insights along the way.
Share This Story, Choose Your Platform!