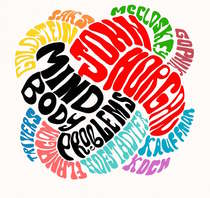 Join professor and author John Horgan and Plexus Catalyst Mike Taylor as they explore their experiences learning and working in the area of the mind-body connection. In an informal conversation, they will recount their journey understanding consciousness with all of the twists, turns, and blind alleys. All topics are likely to be touched on from physics and quantum mechanics to neurobiology and even psychedelics and the paranormal. Come away with a better appreciation for the breadth of the field and why it is one of the hottest topics in science today.
Wednesday October 24, 2018
1:00 – 2:00 pm ET
Join URL: https://zoom.us/j/168584337
John Horgan's most recent book, Mind-Body Problems: Science, Subjectivity and Who We Really Are, is available for free online at mindbodyproblems.com. The book takes a radical new approach to the deepest and oldest of all mysteries, the mind-body problem.
John Horgan is a science journalist and Director of the Center for Science Writings at Stevens Institute of Technology, Hoboken, New Jersey. A former senior writer at Scientific American (1986-1997), he has also written for The New York Times, National Geographic, Time, Newsweek, The Washington Post, Slate and other publications.  Horgan's first book was The End of Science: Facing the Limits of Science in the Twilight of the Scientific Age, which was republished with a new preface in 2015 by Basic Books. Originally published in 1996, it became a U.S. bestseller and was translated into 13 languages. Horgan's other books include The Undiscovered Mind: How the Human Brain Defies Replication, Medication, and Explanation, 1999, translated into eight languages; Rational Mysticism: Spirituality Meets Science in the Search for Enlightenment, 2003, which The New York Times called "marvelous" (see outtakes from the book posted on this site); and The End of War, published in paperback in 2014, which novelist Nicholson Baker described as "thoughtful, unflappable, closely argued."
Twitter: @horganism
Email: jhorgan@highlands.com
Website: johnhorgan.org