It's The Journey, Not the Destination
March 30, 2020 @ 11:00 am

-

12:00 pm

EDT
It's The Journey, Not the Destination
Acting into uncertainty, ambiguity, and complexity requires continuous rational cognition, discernment, action, reflection, and adaptation.  Bruce Waltuck shares his story of acting to create change without the awareness of the optimal patterns and methods for acting into complexity, and the consequences that followed.  Each of you reading this will bring your own experiences, knowledge, understanding, and insights.  As is the case with truly complex situations, we are compelled to look back at what we have done, and what we think happened.  We hopefully learn in retrospect, and with new knowledge and understanding, consider what we might have done differently- and will do differently in the future.
Event Details
When: Monday. March 30, 2020
Time: 11:00 am – 12:00 pm EDT, 8:00 – 9:00 am PT
Where: Virtual on Zoom : https://zoom.us/j/682805713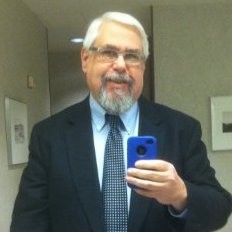 Bruce Waltuck, MA, Complexity, Chaos, and Creativity is an adjunct professor at Kean University, School of Management and Marketing and a Member of the Board of Directors, The Plexus Institute.
Prucia Buscell, the series moderator, was formerly communications director at Plexus Institute and has written about complexity-inspired processes in health care, education and other fields.  She is a former newspaper reporter and a freelance writer and editor.
Share This Story, Choose Your Platform!