Complexity and Climate Change: The Impact of Nurse Leaders
May 6, 2020 @ 2:30 pm

-

3:30 pm

EDT
Plexus Institute's Nursing Science & Complexity Conversations is a yearlong series of live conversations and post event podcasts that highlight the "year of the nurse and midwife" and the practitioners, thinkers and leaders who are changing the field.
The Complex Relationship of Healthcare and Climate Change
Meeting the Challenges through Action and Advocacy
Teddie Potter PhD and Katie Huffling MS, RN, CNM, FAAN join Plexus catalyst and series host Mike Taylor RN, MHA to explore the relationship of climate change, global healthcare and health education. This discussion will tackle the complex nature of meeting these challenges through action and advocacy .
Dr. Potter is deeply committed to climate change education including co-founding Health Professionals for a Healthy Climate, membership in the Alliance of Nurses for Healthy Environments, and membership on the American Academy of Nursing Environment and Public Health Expert Panel. She is a member of the Coordinating Committee of Columbia University's Global Consortium on Climate and Health Education and a Fellow in the Institute on the Environment at the University of Minnesota. She chairs Clinicians for Planetary Health (C4PH) and is a member of the Steering Committee of the Planetary Health Alliance at Harvard.
Katie Huffling is a Certified Nurse-Midwife and the Executive Director of the Alliance of Nurses for Healthy Environments (ANHE). With ANHE, Ms. Huffling works with nurses and nursing organizations to elevate environmental health issues, such as climate change, toxic chemicals, and sustainability in healthcare, amongst the nursing profession. Ms. Huffling was an editor of the environmental health e-textbook "Environmental Health in Nursing" that won the 2017 AJN Book of the Year in Environmental Health. She was also the recipient of the 2018 Charlotte Brody Award which recognizes nurses who go beyond everyday nursing endeavors to proactively promote and protect environmental health.
Event Details
When: Wednesday May 6, 2020
Time: 2:30 – 3:30 pm ET, 5:30 – 6:30 pm PT
Where: Virtual on Zoom : https://zoom.us/j/682805713
Nursing Science & Complexity Podcast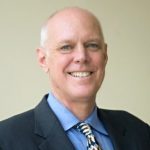 Mike Taylor RN, MHA, CDE is an independent theorist specializing in the application of complexity science to health and compassion. His Unified Theory of Meaning Emergence takes a major stride in connecting the mathematics of complexity with self-transcendence and compassion.He has spoken at international, national and regional conferences on complexity in health, business and nursing and is developing the platform of social compassion as a method of rapid social change.
Share This Story, Choose Your Platform!