Applying Complexity Theory and Outcome Management to Global Problems (Pop-Up Conversation) – copy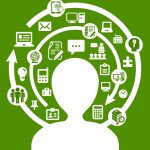 As part of our new organizational structure and patterns of working together, Plexus encourages network members to be Catalysts for new project ideas and to bring Plexus services and products into client systems. Plexus Catalyst and Plexus Institute Board Member, Marc Narkus-Kramer is launching a collaborative book project that shares case examples and stories to expand the body of knowledge of integrated outcome management and complexity theory practices.
Do you have examples or projects that could be used to demonstrate how complexity and traditional approaches successfully addressed "localized" problems? Are you interested in ways to apply and adapt these approaches to larger scale problems with similar properties?  Are you ready to be engaged in creating new complexity based conversations and practices to addressing the global problems of our day?  If you are interested please join this Pop-Up and feel free to contact Marc at mnarkus@verizon.net or 703-298-6635 with any questions or ideas.
Friday December 1, 2017
1:00 – 2:00pm ET
https://zoom.us/j/619581135
Share This Story, Choose Your Platform!