Everything Nursology
February 18, 2020 @ 1:00 pm

-

2:00 pm

EST
Nursing Science & Complexity Conversations
Join Plexus Institute for the launch of the Nursing Science & Complexity Conversations, a yearlong series of live conversations and post event podcasts that highlight the "year of the nurse and midwife" and the practitioners, thinkers and leaders who are changing the field.
Peggy Chinn RN, PhD, DSc(Hon), FAAN joins Plexus catalyst and series host Mike Taylor RN, MHA for a discussion on "Everything Nursology". Dr. Chinn is principal web manager of Nursology.net, a Professor Emerita, University of Connecticut and the editor of Advances in Nursing Science.
Event Details
When: Tuesday Febraury 18, 2020
Time: 1:00 – 2:00 pm ET, 10:00 – 11:00 am PT
Where: Virtual on Zoom : https://zoom.us/j/682805713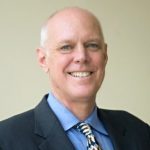 Mike Taylor RN, MHA, CDE is an independent theorist specializing in the application of complexity science to health and compassion. His Unified Theory of Meaning Emergence takes a major stride in connecting the mathematics of complexity with self-transcendence and compassion.He has spoken at international, national and regional conferences on complexity in health, business and nursing and is developing the platform of social compassion as a method of rapid social change.
Nursing Science & Complexity Podcast has been relaunched to once again feature conversations with nursing professionals, leading practitioners and researchers who are exploring how complexity is influencing the understanding, diversity and impact of nursing science. The original  episodes from 2012-2013 are listed as PlexusCalls Nursing Network and will remain on the podcast list.
Share This Story, Choose Your Platform!