Project – The Complex Nature of Outcome Management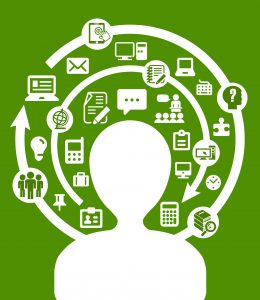 Complexity thinking shifts both the understanding and the practice of Outcome Management. Plexus Catalyst Marc Narkus-Kramer is spear heading a project to expand the body of knowledge of integrated outcome management and complexity theory practices.
The project is too develop a collaborative "Book…And" cross-industry outcome management model within a complexity framework. The project can focus on diverse and unique experiences at the intersection of outcomes and complexity management to highlight the commonalities associated with these experiences.  Authors will be encouraged to share both successes and failures while developing applications, practices and next steps based on the similarities and differences of these stories.
Catalyst Project Leader
Marc Narkus-Kramer is now retired but worked for most of his career at a system engineering company, MITRE.  He, without knowing the principles of complexity theory and management, instinctively began applies these to his work.  He often described his job as a grand facilitator rather than an expert engineer.  In doing so, he actually helped create a new culture at MITRE with like-minded staff and management.  It was a company that went from a very hierarchical, arrogant form of management to one with broad skills, a learning organization, one that distributed decision making and purpose to a large number of staff member and one that focused on internal and external collaboration.  Now that Marc is retired, he is interested in learning more about outcome management and complexity theory and is interested in working with others to document his experiences, along with others, in a "Plexus" book.
Proposed Book Outline:
Forward-  Provides a personal rational for writing this book from my point of view and why this book is not just a Marc Narkus-Kramer's book but a Plexus book
Chapter 1- A discussion of Outcome management and complexity theory.  The premise of this chapter is that most organizations when they look at outcomes of their strategies and actions they take a very narrow and short-term view of an outcome.  This will be defined as a little outcome (little o).  The larger perspective of an Outcome (big O) is that the impact of a set of strategies and actions is viewed from the standpoint of how it impacts the entire system and does it really address the problems that it is focusing on without impacting other aspects of the system in a significantly negative way.  This contrasts with a limited view of outcome management (little o) where the goals are very narrow and often short-term.  For example, improving the stock price of a company is a little "outcome" objective.  Another example is having a doctor finding the right diagnosis of an illness and perscribing a remedy but not having any interest if the systems around the patient are there to support the implementation of the remedy.  There are numerous examples of organizations and individuals that focus on little "outcomes" at the expense of the larger issues and impacts on systems.  This principle applies also to individuals.   When we buy something and just focus on price alone we are focused on little "outcome" which is maximizing our purchasing power.  However, if the product we are buying comes from exploited labor, or environmentally damaging activities, we are not focused on the larger "Outcome".
It is the contention of this book that in order to focus on the larger "Outcomes" that a new way of management and evaluation is needed and this brings us to complexity theory and how it informs management practices.
Unlike other books that focus on theory with some examples to back up the theory.  This book looks at experiences by Plexus members looking at the big "Outcomes" and applying complexity theory management to achieve these larger Outcomes.  Through telling of these stories, the authors of each chapter will tell their stories and in doing so will provide their understanding of what principles of complexity  management worked and which did not.  They will demonstrate how the larger Outcomes were facilitated by their applying these complexity management principles as they understand them.
Chapter 2-7:  There will be 6 or more chapters related to these stories (depending on volunteers to write the book).
Addressing Aviation Safety in Alaska and Extending this Worldwide
Two chapters on healthcare
Two chapter on education
TBD
Chapter 8:  The author's will get together and discuss common themes across each of the preceding chapters and these will be explored in this chapter.
Chapter 9:  All the stories presented in chapters 2-7 deal with localized problems.  The author's will also get together and discuss how these principles can be extended from localize problems to global problems.  Global problems are very large and difficult problems facing our entire world community:  These include global warming, income inequality, jobs and automation, cyber security, etc.   It is not clear if this chapter will be robust enough to include in this book or we will need a follow-on book to address this broad topic.