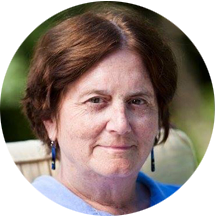 Lisa Kimball's indomitable spirit never quit, but illness finally overwhelmed her body on Friday morning, November 3rd, 2017. Lisa's beloved husband John Cooney was with her every step of her long journey right to the end.
As word spread of her death, it became clear how large and mighty Lisa's "net" is — truly, her impact spans the globe.
Please join with Plexus Institute as we grieve the passing of our friend and colleague and celebrate the enormous impact Lisa's life and work had on so very many lives, organizations and communities.
If you have a memory of working or playing with Lisa, or photos of Lisa, you'd like to share, please share below or send to admin@plexusinstitute.org.
Plexus will be hosting a virtual event in the coming days as a way of sharing and harvesting some of the big ideas that we learned from Lisa. Details will be posted on the Plexus site and social media.
Details about a Memorial Service will also be shared as plans are finalized.