Plexus 2017 opens on Sunday May 7, 2017 at 7pm with an evening of Improv with Rich Battaglia. There's nothing like "acting it out" to discover the hidden truth, the disconcertingly obvious, and the spark for creative breakthroughs.  Join us to see how it happens.
Ric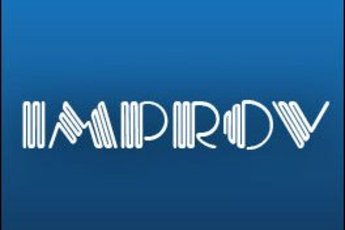 h Battaglia was introduced to Improv in 1983, attending classes at National Improv Theatre (NIT)  NYC. He was hooked from the  first demonstration of The Art of Improv. He attended classes at NIT and became a member of the performance group Assembly, eventually teaching and helping write a course that trained corporate leaders, 'Thinking on Your Feet'.

After moving to Washington, DC. He founded the DC Improv Troupe 'Now This', which he led from 1989 through 1994. He started the improv teaching program at Adventure Theatre in Glen Echo and taught Improv for Middle School Students from 2001 through 2005.  He directed the troupe 'IGGE' (The Improv Guild of Glen Echo) made up of high school students he had taught.  Rich has led an eclectic group of Chevy Chase residents in a weekly improv class since July 2011. There have been 5 performances and 'System One Thinking' continues to this day. Rich is a graduate of Temple University where he studied math and music. He is currently assisting with teaching Improv to special needs students at George Mason in Fairfax this semester.